William Williams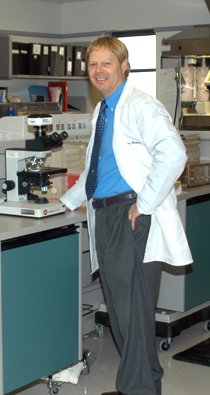 William D. (Bill) Williams, M.D.
is Medical Director/Chief Pathologist at North Broward Medical Center in Deerfield Beach, Florida, overseeing the CAP-accredited clinical and anatomic laboratories for the past 30 years. He also sits on the Hospital Executive Council as a voting member. Dr. Williams received his medical degree from Robert Wood Johnson Medical School in New Jersey after earning bachelor's and master's degrees from the University of Michigan. He completed his residency at the University of Miami at Jackson Memorial Hospital and Mt. Sinai Hospital in Miami, Florida.
Dr. Williams is a board-certified anatomic and clinical pathologist and a Fellow of the American Society of Clinical Pathologists and College of American Pathologists. He initiated the formation of Tumor Board Conferences in 1985 and has received NCI Clinical Investigator status.