Francessca Lynn Brettschneider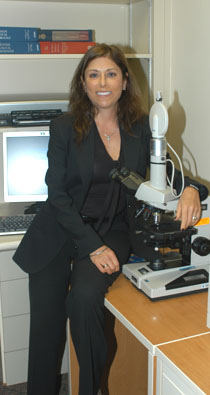 Francessca Lynn Brettschneider, M.D.
is a Dermatopathologist at FirstPath™. After receiving her medical education at The University of Maryland Medical School, she completed her Residency in the Department of Pathology and Laboratory Medicine and a Fellowship in Dermatopathology at Mount Sinai Medical Center in Miami Beach, Florida. Dr. Brettschneider is certified in Dermatopathology and Anatomic and Clinical Pathology. She is a Fellow of the College of American Pathologists and American Society of Dermatopathology, a Member of the International Society of Dermatopathology and an Affiliate Member of the American Academy of Dermatology.
Since completing her medical school education, Dr. Brettschneider has served as an instructor at the School of Medical Technology at Mount Sinai Medical Center, Assistant Laboratory Instructor in Pathology at the University of Miami School of Medicine and participated in surgical, medical and dermatopathology conferences with Mount Sinai Medical Center and the Lower Florida Keys Health System.